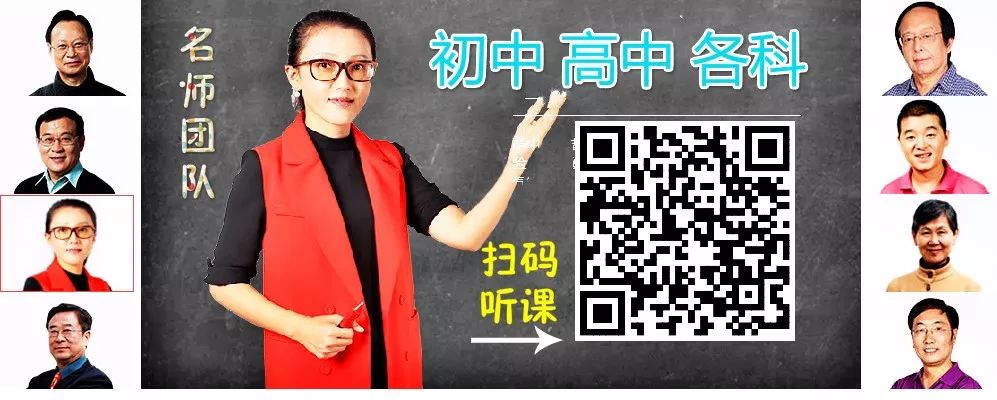 Module 8 单元检测试题
一、单项选择
1. She left the room _______ saying anything. We didn't know what happened.
    A. with        
    B. without        
    C. over          
    D. through
2.  —Did Tom go to the zoo yesterday?
  —No, he didn't. He _____ to the museum.
    A. go          
    B. goes          
    C. went          
    D. is going
3. —Where are you going?
—To the library. I've finished reading this book, so I'm going to____ it.
    A. buy         
    B. throw         
    C. return         
    D. borrow
4. The light went out suddenly. It was very dark and ______ could be seen clearly.
    A. anything     
    B. something           
    C. nothing        
    D. everything
5. —Which jacket do you prefer, this one or that one?
 —______ is OK. I don't care too much.
    A. Both          
    B. Either        
    C. Neither         
    D. All
6. My grandma often ________us stories
    A. says       
    B. tells             
    C. talks       
    D. speaks
7.______upon a time,there was an old couple.
    A.One       
    B.A              
    C. First      
    D. Once
8.She is a girl______golden hair.
    A.in       
    B.by           
    C.with     
    D. on
9.What did they decide_________?
    A.do      
    B.doing              
    C.to do    
    D. to doing
10. He can't tell a story in English. I can't, ______.
    A. too     
    B. either      
    C. also     
    D. well
11. The children decide ________ their school yard this Friday afternoon.
    A. clean       
    B. to clean
    C. cleaning  
    D. cleaned
12. —Did he visit the park yesterday afternoon?
     —________. He was on the farm with his father.
    A. Ye

s, he did    
    B. No, he didn\\\\\\\'t
    C. Yes, he does   
    D. No, h

e doesn\\\\\\\'t
13. —Here is the dictionary.
      —Thank you. I\\\\\\\'ll 

________ it on time.
    A. keep        
    B. return
    C. have        
    D. borrow
14. Tony was so ________ that he went to the kitchen, hoping to find something to eat.
    A. thirsty     
    B. hungry
    C. tired        
    D. sleepy
15. She ________ some 

strawberries on the farm last weekend. That was interesting.
    A. made       
    B. took
    C. put   
    D. picked
二、完形填空
    Once upon a time, there was a hungry fox that was looking for something to eat. He was very __1__. No matter how hard he tried, the fox could not find any food. __2__ he went to the side of the forest and looked for food there. He found a big tree __3__ a hole in it.
Inside the hole was a package. The hungry fox thought that there __4__ be food in it, and he became very happy. He jumped into the hole and when he __5__ the package, he saw there __6__ a lot of food in it!
The fox happily began to eat. After the fox had finished __7__, he felt thirsty and decided to leave the hole __8__ drink some water. No matter how hard he tried, he could not get out of the hole. Do you know __9__? Yes, the fox had eaten so much food that he became __10__ big to go through the hole.
1.  A. happy  B. excited
    C. hungry        D. glad
2. A. Finally       B. Before
    C. While         D. After
3. A. from        B. over 
    C. with         D. of
4. A. shall            B. will 
    C. can               D

. might
5. A. open            B. opened
    C. opens          D. opening
6. A. is                  B. are 
    C. was              D. were
7. A. eat               B. ate 
    C. to eat           D. eating
8. A. and              B. but 
    C. then              D. or
9. A. what            B. why 
    C. who              D. how
10. A. very           B. too 
    C. so                 D. also
三、阅读理解
A
    Long long ago, there was a beautiful little girl. She was alone because she had no family and no home. She only had her clothes and some bread. But she was very kind.
    A man asked her if she had something to eat. She gave him her bread. A child cried and told her that his head was very cold, so she gave him her hat. Then, she met a child with no coat. She gave him her coat.
    One day, in the cold dark forest, she met another child who asked for her dress. The little girl thought that it was dark and nobody could see her, so she gave her dress away. At last, she had almost nothing: no family, nowhere to live, nothing to eat and little to wear.
    Suddenly, stars fell from the sky. These stars became pieces of money and a beautiful dress.
    The little girl was rich for the rest of her life and she still helped the people in need with her money.
1.  The beautiful little girl was ________ because she had no family and no home.
    A. lazy      B. alone
    C. rich      D. thin
2. When she met a child with no coat, she gave him her ________.
    A. bread       B. hat
    C. coat          D. money
3. ________, she gave her dress away.
    A. In an old house     B. In the forest
    C. In the sky              D. At home
4. ________ fell from the sky and became pieces of money and a beautiful dress.
    A. The hat           B. The coat
    C. The bread      D. The stars
5. The little girl was rich for the rest of her life because of her _______

_.
    A. kindness      B. family
    C. beauty         D. dress
B
    Mr Black was very old, so it was often difficult for him to remember things. However, he still liked travelling very much, so he and his wife went to Spain every year. One summer when they were there, they went to visit their friends, the Bushes. They had two young daughters.
    One afternoon Mr Black was talking to one of the girls in the garden. "Were you and your sister ill when my wife and I were here last year?" he said to her.
    "Yes, we were," answered the girl. "We were very ill."
    The old man said nothing for a moment, because he was thinking. Then at last he said, "Oh, yes, I remember now! One of you died. Which one of you was it, you or your sister?"
    The girl answered, "It was me."
    "Oh? I'm very sorry to hear that," said the old man.
1.How was it for Mr Black to remember things?
    A. It was easy.      B. It was difficult 
    C. It's different.   D. It's not difficult.
2.Where did Mr Blacks go every year?
    A. England.   B. America.  C. Spain.  D. France.
3.How many children did Mr Black's friend have?
    A. One.  B. Two.   C. Three.   D. Four.
4.Were the two girls really ill last year?
    A. Yes, they were.     B. Yes, they are. 
    C. No, they weren't.  D. No, they aren't.
5.Who died last year, the girl or her sister?
    A. The girl.           B. Her sister. 
    C. Both of them.   D. Neither of them.
四、.任务型阅读
阅读下面短文,完成句子。
    Once there were two wolves.They had a son when they were very old.The baby wolf was very clever and they loved him very much.But the baby wolf had a problem.He liked to eat vegetables better than meat.His favourite vegetable was carrots.His parents worried about this a lot.They tried their best to teach him to hunt(打猎)and eat meat.
    One day the baby wolf saw a rabbit eating a carrot.He jumped onto the rabbit very quickly and caught it.His parents were really happy to see this.Then they heard their son saying to the rabbit,"I don\\\\\\\'t want to eat you.I only want your carrot.Give me the carrot,now!"
1.The two wolves had a __  __ baby wolf.
2.The baby wolf\\\\\\\'s favourite vegetable is  _   _.
3.The two wolves wanted to teach the baby wolf to hunt and __     _.
4 .One day the baby wolf saw __    _ eating a carrot.
5 .At last,the baby wolf __    _ eat the rabbit.
五、书面表达
根据下面表格中的内容写一篇短文,说说上个周末你是怎么过的。词数:60左右。
| | | | |
| --- | --- | --- | --- |
| | Morning | Afternoon | Evening |
| Saturday | 读英语,写作业 | 和同学下象棋,去购物 | 看电影,上网 |
| Sunday | 和朋友打篮球,去KFC | 和父母回家乡看外公、外婆 | 看电视,听音乐 |
__________________________________________________________